Full Metal Mountain, il festival rock ad alta quota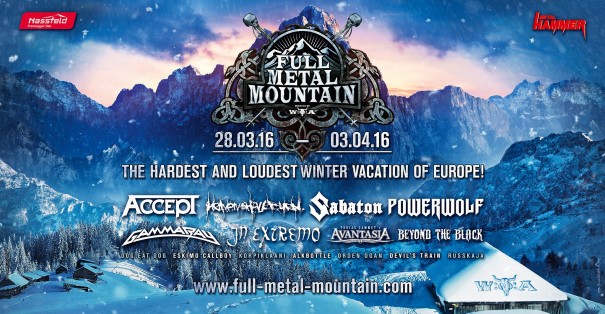 di Redazione
Un nuovo festival ad alta quota. Si tratta del "Full Metal Mountain" che si terrà a Nassfeld, in Carinzia, la località sciistica molto famosa e farà il suo debutto dal 28 di Marzo al 3 di Aprile 2016.
La line-Up delle bands comprende: Accept, Avantasia, Gamma Ray, Beyond The Black, Blass Of Glory, C.O.P.UK, Devil's Train, Dog Eat Dog, Eskimo Callboy, Hämatom, Heaven Shall Burn, In Extremo, Powerwolf e molti altri.
Il Peak e il Mountain Stage sono le due postazioni che verranno utilizzate durante il giorno per i concerti, mentre la sera la festa proseguirà al Base Camp (tendone) e al Cube (locale al chiuso).
Il pacchetto base che include l'Hotel, il Pass per 5 giorni di Festival e il servizio di shuttle bus gratuito parte da € 599.
Per ulteriori informazioni www.full-metal-mountain.com
Pre-Ordini www.full-metal-mountain.com